Coronavirus, Weddings & UK Government Guidelines.
Writing about the Coronavirus guidelines for weddings is surreal. Even now, it feels like I am working on a script for a budget disaster movie. However, this is real life in 2020
It's right in the middle of the wedding season. Normally, I would be buzzing with weddings, spending the weeks editing photos and getting ready for the weekends ahead. Instead, we have all spent the last several months indoors, wondering what will become of weddings in 2020.
Last week saw the publication of the official government guidelines. This explains exactly what can and cannot happen for weddings in the UK until further notice. So what do they actually say? And what does it mean for couples getting married in 2020 (and possibly beyond?)
CORONAVIRUS WEDDING GUIDANCE UPDATE 11th June 2021
It's official, weddings are back in England as of the 19th July! It is now down to venues, suppliers and couples to make decisions on how to keep themselves and others safe. It feels like a lifetime since I wrote the first update to this post, but it looks like we made it to the other side. Stay safe and enjoy the full return of weddings!
Coronavirus Wedding Guidance Update 22nd February 2021
The government have now given the wedding industry a full guide out of lockdown. The key dates are as follows:
From March 8th: Weddings will still be limited to exceptional circumstances.
From April 12th: Weddings with up to 15 guests will be permitted.
From May 17th: Weddings with up to 30 guests will be permitted.
From June 21st: All restrictions on weddings will be lifted.
Obviously this is a cautious approach that will be guided by data, not dates. However, you can now begin to plan for summer 2021 weddings!
Coronavirus Wedding Guidance Update 5th January 2021
From 12:01am on the 5th January, England is back in national lockdown. This will last until necessary. During this time unfortunately no weddings can take place.
Coronavirus Wedding Guidance Update 24th November
As stated the lockdown will end on December the 4th in England. After this time weddings are again allowed to take place. However this comes with the caveat that weddings are capped at 15 people being able to attend.
With this news in mind, I have created a special offer for intimate Covid Weddings.
Coronavirus Wedding Guidance Update. 4th November 2020
From 12:01am on the 5th November, England is back in national lockdown. This will last until 12:01am on the 4th December. During this time unfortunately no weddings can take place.
Coronavirus Wedding Guidance Update. 22nd September 2020
The government has once again updated their information. As of Monday the 28th of September, weddings are capped at 15 people.
In a slight change from previous guidance, anyone working the wedding, such as photographers, registrars, etc. are not counted as part of the limit. There is some confusion out there, but the government update explains it at point 2.9
From 28 September, weddings, civil partnership ceremonies and wedding receptions are restricted to 15 people. Receptions must be sit down meals. Anyone working is not counted as part of the limit.
I wish there was something positive to say at this point, but there really isn't. So instead, here's what its been like planning a wedding during 2020 in Gif form.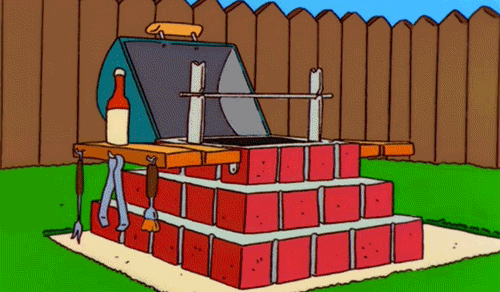 Coronavirus Wedding Guidance Update. 8th September 2020
The government has now issued guidelines with regards to contracts and refunds when couples have had to cancel or postpone their wedding during these Corona times.
This is a great step for couples as it shows what you should expect. I have heard of some vendors refusing to pay back deposits. This new guidance helps make sure that some unscrupulous vendor does not keep deposits for services not delivered.
Coronavirus Wedding Guidance Update. 11th August 2020
The official government guidance has once again been updated. From Saturday the 15th August in England, 30 people are allowed at a wedding reception (including any staff not employed by the venue, such as your photographer). Once again this new advice came with a warning that it may need to be changed at any time due to increased infections. It is very much a case of you can go ahead, but be warned, things can change.
Here are the main points:
Dancing should not be permitted.
Any performance of music etc. should try to take place outdoors. Again, it is suggested that any music should not be at a volume which causes people to raise their voices.
Activities, such as cake cutting, should take place with social distancing being maintained at all times and the numbers of guests involved limited wherever possible, with people remaining in their households/bubbles.
Activities that involve objects being thrown (such as confetti or bouquet toss) should be avoided to reduce the likelihood of transmission.
Speeches should be undertaken outside or in well-ventilated areas wherever possible. PA systems should be utilised wherever possible to help amplify speeches. Neither speakers nor participants should raise their voices, to avoid the increased risk.
Ventilation with external air should be maximised in all buildings. For example, windows and doors should be opened as much as possible, and the sides of marquees removed or rolled up, throughout the event.
Objects being touched by several people (such as guest books) should be minimised and hand sanitised both before and after contact.
The exchange of cards and gifts during receptions and celebrations should be minimised wherever possible.
Coronavirus Wedding Guidance Update. 30th July 2020
The government had planned to allow receptions of up to 30 guests take place from Saturday 1st August. Unfortunately due to a rise in COVID-19 cases, Boris Johnson announced on Thursday 30th July that this has been put back for a period of at least 2 weeks. At this point, it will be reviewed again. I will update this post again as the guidance changes.
UK Government Guidance on Weddings & Coronavirus
The official government guidance has laid out what is and isn't possible with weddings. It is thorough and explains the current situation. For those who are looking to have weddings in 2020, this is how they are going to happen until further notice.
The key points from the the guidance are:
Up to 30 people can attend the ceremony, where this can be safely accommodated with social distancing. This includes all those at the ceremony, including any staff who are not employed by the venue such as photographers. It does not include staff employed by the venue.
Guests over the age of 70 are advised to not attend due to the increase in risk.
Ceremonies and services should be concluded in the shortest reasonable time and limited to the parts of the ceremony that are required in order to be legally binding.
Wedding receptions should not take place after the ceremony. The current guidelines on social gatherings (two households and up to six people) applies.
No food or drink should be consumed unless it is essential for the ceremony.
People should avoid singing or playing instruments.
Raising voices and playing music at a volume that makes conversation difficult should be avoided. This includes spoken responses during the ceremony, which should not be in a raised voice.
This is obviously is a huge change in the way weddings will be carried out going forward. For many, it will raise only one question. Should we postpone our wedding?
Should We Postpone Our Wedding?
This is the question facing so many couples around the UK at present. There is no simple answer. Most couples will have planned for weddings outside of the current government guidelines. Whilst these may be subject to change at a moments notice, these rules look to be here for at least summer 2020.
If you want music, singing and a large ceremony, currently this can't take place. Also if you are set on a wedding reception, currently the best option may be to postpone. The difficult question is when to make the call. The rules may change, but planning on a possibility is not really practical. Realistically, the longer you leave it, the harder it may become. It may also become harder to get the rescheduled date you want as 2021 is booking up fast, as is 2022.
If you just want to be married and are not fussed about not having a reception, then these guidelines make that perfectly possible. You can even look at live-streaming your wedding for guests who can't make it.
I honestly don't feel this guidance will be changing much at all before 2021. For most couples, this leaves the option to reschedule their wedding or consider alternatives, such as a minimony and sequel wedding.
At this point, all wedding vendors have experience dealing with postponing of weddings. The best advice is to talk to your vendors as soon as you have decided to reschedule. 2021 and 2022 dates are starting to fill up fast, so you may need to work with your venue and have some flexibility in terms of dates.
The best way to reschedule is to start with a couple of possible dates from the venue. From here get in contact with all other suppliers to see if they are free for your new date(s). It is unfortunate that some suppliers may not be available, which some couples can find upsetting and stressful. Decisions may also have to be made incredibly quickly, as due to the increase in demand, your venue may only be able to hold your revised dates for a few hours.
Once you know which suppliers cannot make your new date, you will need to start the search for new ones. Fingers crossed everyone you originally booked will be able to make it, but if some can't, try to see it as a new adventure.
I have seen tales of venues not allowing couples to postpone until the week of the wedding. I have seen other wedding photographers refuse to give couples their money back. It can add a lot of stress to couples who are already facing the heartbreak of having to reschedule their weddings. It sucks, but stick to your guns and know your rights.
I am not an expert in consumer law, but I know someone who is. Which Magazine has put out a great guide on Coronavirus, weddings and your rights. If you are unlucky enough to be faced with an awkward vendor, this is definitely worth a read.
What is it like to postpone your wedding due to Covid19?
"Honestly it is pretty depressing." One of my couples told me. They chose to postpone until 2021 due to having many older guests and not wanting to put their health at risk. "I don't want to look out to my friends and family and see nothing but masks and I certainly don't want my grandparents to miss my wedding day". The couple, who have spent two years planning for their big day said "It was a lot of effort to get here. To have to postpone is really hard. We invested so much financially and emotionally and now having to wait another year is…. Yeah"
Obviously this is mirrored by many stories, all different, but all unfortunately full of the same sadness.
You need to remember, you're not alone. So many other couples around the world are having to do the same as you and the feelings you have are totally valid. Just remember, you haven't cancelled, you are rescheduling and when your day comes (and it will come) it will be better than you ever imagined.
What has Coronavirus been like for those working in the wedding industry?
Coronavirus has hit the wedding industry hard. There is no getting away from it. As a wedding photographer, all but one of my couples has now postponed until 2021, with some postponing until 2022. I'm not going to lie, it has been tough for my business. It is also hard mentally to deal with an ongoing prospect of no business coming in.
My cancellation policy is to allow couples to reschedule free of charge and if I am not available, I will refund any monies paid. I really don't want to make things any harder than necessary and by being flexible and understanding, I hope it reduces the stress a little.
The key is to talk to your wedding photographer (and all other vendors) as soon as you can. This allows them to make adjustments and allows you to know whether I am free for your rescheduled date.
A Wedding Venues View on Covid19
I spoke with Jonathon from The Elm Tree wedding venue in Hundelby, whose feelings echoed my own. "It really has been awful. Not just finically, but we invest everything in our couples. We love working with them to give them the best wedding day. To have to tell them that we have to change their date is the last thing we want to do."
Jonathon goes on to talk of the lack of guidance, especially for non-church settings. "We want to help our couples in any way we can, but it is all unknown. The new guidelines have in some ways made things harder, as Jonathon points out "Weddings can happen, but unless you are only having a church ceremony with no reception, it will just not be the same".
When it comes to rescheduling, Jonathon speaks with a sadness "Contacting our couples has been horrendous. Some couples have had a hard time coming to terms with things. It wasn't until we said, we just can't give you the wedding you have hoped for, that they came to that acceptance." He says how hard the conversations are, but being open and honest is always important.
When couples reach out to him, he adopts the same approach. Reassuring them and making sure that when the date does arrive, couples have an amazing wedding.
"We have tried to move everyone to 2021. Being a newer Lincolnshire venue, we have been able to fit most couples in on their first choice of a new date, which is amazing! We have also been able to help with recommending new suppliers when, unfortunately, dates just don't line up."
When I asked about how couples should approach suppliers Jonathon says "It's a horrible conversation to have, but It's horrible for everyone. We don't work in the industry for any other reason than wanting people to have the best day. There are some horror stories about suppliers refusing to give refunds, but the majority of vendors are incredibly understanding."
The only hard issue is when The Elm Tree or couples vendors are not available. "Couples initially feel like they are going to have settle for second best, however, this is not the case. We have amazing vendors whose work we love. Many times couples can end up with an even better outcome because of the changes".
In terms of a positive for couples, Jonathon says to try to think of having this extra time to save. "You can get those shoes you really wanted, upgrade your photography to get that wedding album, add the extra little thing you always wanted".
Finding that positive is always important, things will be fine and all of this stress will become part of your story.
Some Day, You'll Look Back & Laugh
I know you've probably been told this a million times by now and I am sure that even reading this will make some of you want to throw something at the screen, but it is true.
Right now everything is really shit. All that effort feels wasted and you're not sure how you can ever get excited about planning again. Just take things slowly and allow yourself some time to feel upset. You will get excited again, I promise, and when your new and improved (and global pandemic free) date arrives, it will be more awesome than your original date ever would have been. The celebration will be all the more huge for the waiting and it will make a story that you laugh over again and again. How do I know? Wedding trousers.
Yes, my wedding trousers finally arrived 1 hour before the wedding ceremony. I went to London to get a suit made for our wedding. When it arrived, the jacket fitted perfectly, but the trousers were about 3 inches too short. It was fine I thought, a pain in the arse, but hey I've got time. After a second pair that was long enough, but skin-tight, I was mad. By the time I had been to their head tailor and the third pair arrived (but were a completely different colour) days before the wedding I was pissed!
My future wife was in tears & I was mad as hell at having paid around £1000 for a suit that I wouldn't be getting married in. We headed down to Cornwall with only a suit jacket and a promise the trousers would arrive. They didn't. The evening before the wedding, I finally came to realise I would be getting married in jeans.
The morning of the wedding arrived. I left a final voicemail for the manager of the company (use your imagination) and began getting ready. I had just put on my shirt when there was a knock at the door. Not just a knock, it sounded like someone was trying to break the door down. I answered it, only to be met by my mum with an outstretched arm. In that arm was the trousers! I swear they had a halo and sound effect with them. I ripped them off the hanger, tried them on and they fitted. Honestly, it was a miracle! Well until the reception where the zip broke. But by then, I couldn't care less (and with a carefully placed safety pin, neither did anyone else).
Every time I tell that story now I laugh. It was a stressful as hell at the time & it made the final run-up to our wedding day super tense, but on the day, it was all forgotten about. I married my best friend, partied with my family and friends and had a blast. After a few more emails I got all the money back for the suit too.
Will the Government's advice for weddings & Coronavirus Change soon?
This is the question that is unknown, even to those in government. Coronavirus is still very much with us and we do not know what will happen in the future. My honest advice is to plan like there will be no changes to the current regulations in 2020.
Things will get back to normal and weddings will take place like they always have. Just stay safe and be willing to change those plans as necessary. As a reminder, here is an FAQ.
Coronavirus & Weddings FAQ
How many people can attend?
Up to 30 people, but this includes staff not employed by the venue
Can older guests attend?
Guests over 70 are advised against attending due to increased risks.
Are ceremonies like normal?
No. Ceremonies should be limited to the legally binding parts and completed in the shortest time possible.
Can receptions take place.
They should not. If you do have one, they must follow current social gathering guidelines
Can my guests be provided with food & drink?
No. Unless it forms part of the ceremony.
Can I have music/hymns?
No. Singing (and playing instruments) should be avoided. Voices should not be raised during the ceremony (including during the vows) and music must not be played at a level that makes people need to raise their voice.
Looking for Coronavirus Wedding Photography?
I have a package for that. Check out my Coronavirus wedding photography package